Happy New Year Everyone ~

FROM

Happy 2018!  Our calves are starting to arrive and will be posted here if they are offered for sale.   Please feel free to contact us if you are looking for something specific and we can put you on a "call first" list (prior to them being posted here).  May your year be full of healthy Dexters!
  FF Freedom's Gordon  - Red, Homozygous Polled, A2/A2 Bull!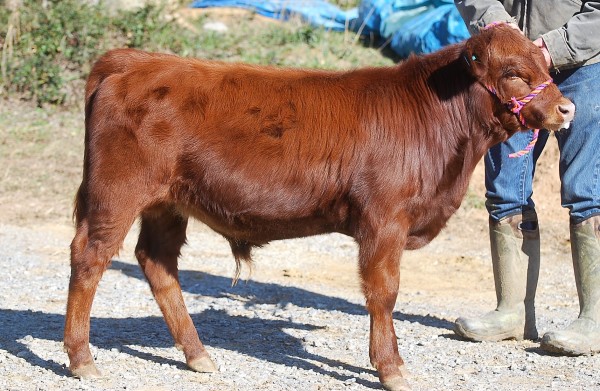 Gordon ADCA#pending  DOB 8/14/17- 
​

 Here is a fantastic young bull with great bloodlines top and bottom. He should make an outstanding calm, beefy, friendly herd sire.  He is

a Non Chondro Carrier

,

HOMOZYGOUS Polled

, A2/A2 ,   Red no Dun ,

Non PHA

.

 His dam is a great young cow who has been shown successfully several times and his maternal grand dam is a family milk cow. Gordon is out of Galaxy - our very best bull.  He is parentage verified and should be a great show  bull and future herd sire!  Price reflects time spend in halter leading etc. If you would like to save some $ and not have him 100% broke and show ring ready - we are negotiable on pricing.
                                            $4500     Includes transfer in 3 registries

  NEF Gift of Gab  - Black, Homozygous Polled SHORT Heifer!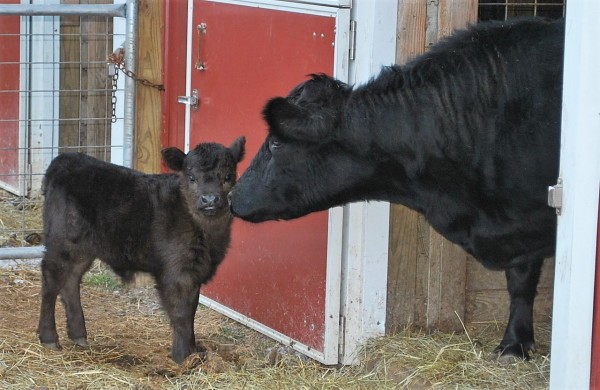 Gabby ADCA#pending  DOB 12/15/17- 
​

 Here is an adorable short legged heifer out of a cow we are milking who is a high producer. Her dam, Hush doesn't have a pretty udder but we consistantly are getting 8-12 lbs (1-1 1/2 gallons) of milk with once a day milking and no separation of the calf! Gabby is

a  Chondro Carrier

,

HOMOZYGOUS Polled

, A1/A2 ,   Black Carries Red,   

Non PHA

.

  She is parentage verified and should be a great show  heifer, production animal or family milker!  Gabby won't be ready to go until mid May but offering her now for early deposit at a discounted price. 
                                            $1500     Includes transfer in 3 registries

​​

​A 25% Non Refundable Deposit is needed to reserve an animal for your purchase. It is refundable if something catastrophic should happen to the animal the deposit is on . Purchase price includes a poly/rope halter leadrope combo with each animal purchased, basic Health Certificate for Out of State Travel, Transfer of ownership into your choice of Dexter registries (steers not included and will only be transferred if requested in the ADCA ), Vaccination, Worming and Breeding records (when applicable).  Sale price also includes all UC Davis Test results received. Waiting list placement in no way commits you to purchase nor does it commit us to providing you with an animal. It is simply a method that you can request first dibs on a calf or cow as they become available.

​Delivery may be available for an additional fee.
​If you would like more information or more pictures of any of the animals listed on this page or would like to be put on our waiting list for future stock for sale please contact us.